Pros & Cons of Hardie Board Siding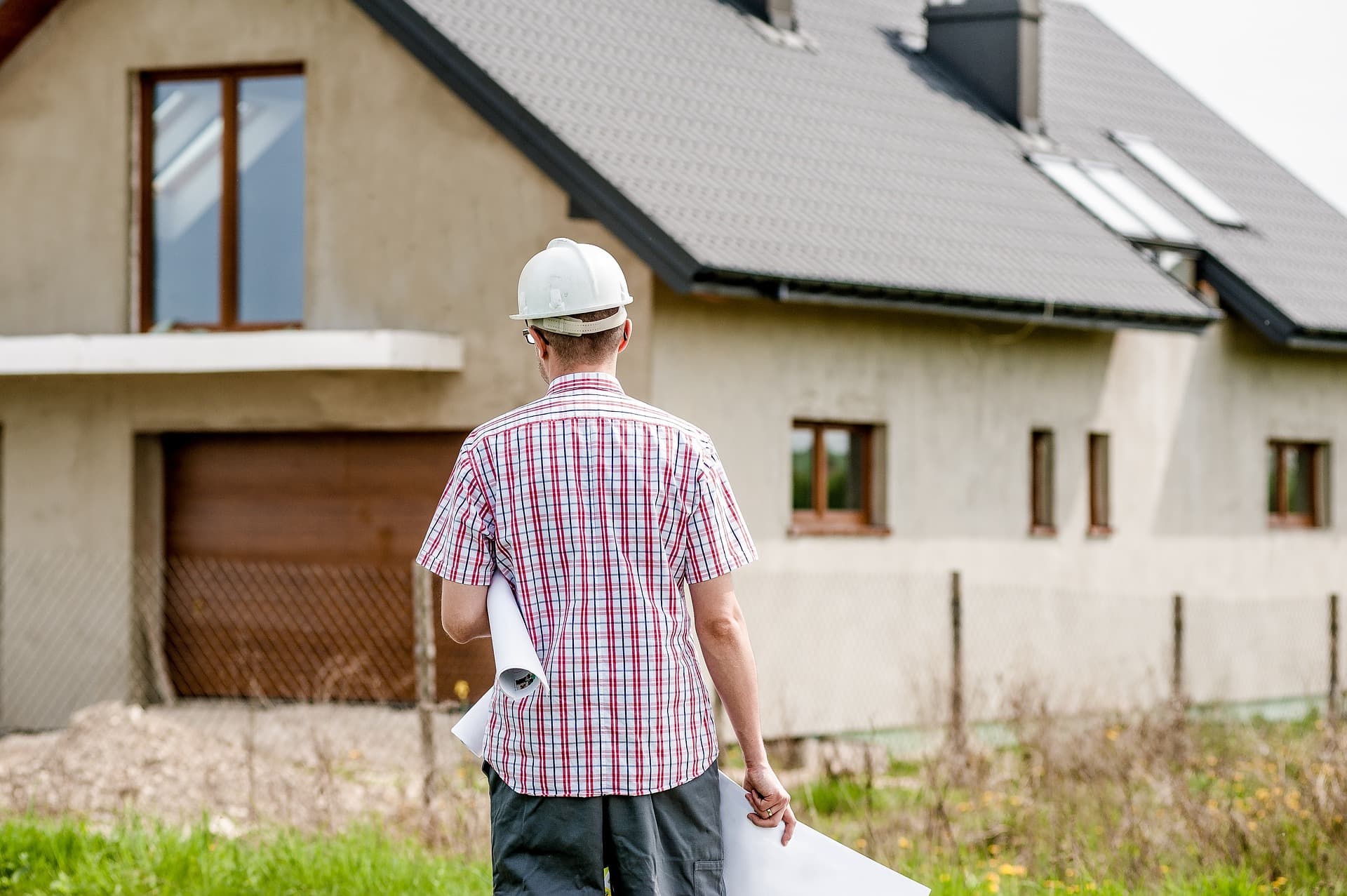 Not sure if Hardie Board Siding is the right choice for you? You're not alone. Many people are unsure whether or not this type of siding is the best option for their home. 
There are a lot of factors to consider when it comes time to choose new siding for your house, and you'll want to make sure you take them all into account.
We've written an article that outlines the pros and cons of installing Hardie Board Siding on your home. After reading this article, you'll have a better idea if this type of siding is the right choice for you.
What is Hardie Board Siding and Why It's Better than Other Sidings?
It is a durable fiber cement material. It's a popular choice around the US because it's a very efficient material for exterior siding on houses and businesses.
The most common type of Hardie Board Siding is the James Hardie brand. This is because they offer such an expansive line of great-looking siding options.
Hardie Board Siding is better than other siding materials because:
It doesn't split, crack or warp in extreme temperature changes.
It requires very little maintenance.
It's also among the most durable types of siding you can buy.
When compared to other types of siding, it's incredibly low maintenance. With this material, you won't be climbing ladders every spring and winter to remove any snow or deal with ice dams.
Additionally, having a professional install the Hardie Board Siding will ensure that your investment is worth years of hassle-free service.
Pros of Installing Hardie Board Siding
There are many benefits to installing this type of siding in your house, and these are the top reasons homeowners choose this type of siding over any other.
One of the best things about Hardie Board Siding is that you can get it in a wide variety of styles. There are many different options available to choose from, and you'll be able to find one that looks great on your house.
It comes in several different styles and colors, and it also comes either smooth or textured. You can choose from many different patterns and profiles, which will help your house look unique.
Additionally, you'll be able to choose between solid colors or wood grain designs. You can even select any shade of white, tan, or gray so it'll match the color of your existing siding.
Hardie Board Siding is one of the most durable exterior siding options available. Because of its durability, it's also one of the most expensive materials to use in your house.
If you have this siding, you won't need to worry about replacing it for many years, if not decades. If you want a long-term investment for your exterior siding, this is definitely the product you wish to use.
Some types of exterior siding will raise your energy costs, but Hardie Board can help you keep those costs down. This type of material is specially designed so that it doesn't trap air behind it or cause any thermal transfer through the walls of your house.
That means you'll have a more energy-efficient house, which will save you money in the long run.
One of the most significant benefits of using Hardie Board Siding is your energy efficiency. As we mentioned above, it stops air from flowing in and out of your house, which reduces any heating or cooling costs you might have.
This is especially important if you're trying to conserve energy costs.
Hardie Board Siding is made out of 90% Portland cement. It also contains sand, water, and cellulose fibers used to strengthen the material. Because it's so strong, this type of siding requires no painting or staining because it doesn't have any pores for moisture to get trapped in.
Additionally, this type of siding won't warp, split, or crack in extreme temperatures. It has a remarkable ability to withstand any weather condition because the material is moisture-resistant and doesn't absorb water. So you don't have to worry about warping or splitting due to high humidity levels.
Cons of Installing Hardie Board Siding
The main con of using Hardie Board Siding is that it's more expensive than other types of siding, such as wood or vinyl. Additionally, the installation costs are higher when you choose this type of siding because it requires a lot of work to install.
However, this is a worthy investment because the siding will last for decades if installed correctly. So, it's better to spend more money on this siding upfront rather than get a cheaper type of siding that requires you to pay for more replacement work later.
You may want to choose a more traditional type of exterior siding if you're only looking for something inexpensive. This material is not as common as other types so most homeowners won't have this type installed on their houses.
If you're looking for a unique house that sets itself apart from others on your street, then Hardie Board siding might be the right choice. However, if you want your home to blend in with other houses on your street, then this material isn't going to match.
Does Not Goes Well With Paint
Since Hardie Board Siding doesn't have a lot of pores, the paint will not adhere to it very well. It also has its natural color, so it won't go well with the paint on your house if you decide to get this kind of siding.
We recommend that you don't paint this type of siding if possible. If you do, then make sure that you use a high-quality primer and several paint coats in order for the paint to stick properly.
Hardie Board is a difficult material to install because it has a specific installation process that must be followed. It takes longer to install this type of siding than other types, increasing the costs for your project.
In most cases, you should expect your entire house to take an extra week or two to complete because of its time for this type of siding. This also requires an expert installer to take care of the process for you, so hire a professional if you want this type of siding installed.
Who Should Install Hardie Board Siding
Hardie Board Siding is best for homeowners who are looking for a very durable type of exterior siding. This material will not only look great on your house, but it also won't warp or discolor in extreme weather conditions.
It is especially good if you live in places with strong winds, high levels of humidity, or freezing temperatures.
This type of siding is also suitable for homes that already have paint on them. You don't want to apply another layer of paint over your existing paint because the quality won't be very good.
It's best to get Hardie Board siding installed on your house if you're only getting the front of the exterior painted because this material will not get ruined by a fresh coat of paint.
Cost of Installing Hardie Board Siding
On average, this type of siding can cost $1 to $6 per square foot, but prices may vary depending on your location. The more you need to install, the higher your total project will cost because it takes more work when you choose this type of exterior siding.
If you are from Oklahoma and want to get your house installed with Hardie Board Siding, feel free to read this article, Best Siding Contractors in Oklahoma to keep you guided with the best siding contractor in town.
Hardie Board Siding provides your home with a great look that will last for decades without any maintenance work needed. It's also excellent for homes in areas with extreme weather conditions, and it won't be ruined when you paint it.
With all of the benefits and drawbacks presented here, we hope that you're now able to decide whether or not this type of siding is suitable for your home.
If you would like to know more about windows and siding topics, check out more of our articles on this website. We also offer you some tips on finding the best siding companies, so feel free to take a look at them if you need more information.
1209 S Frankfort Ave # 103, Tulsa, OK, 74120